Interior Stories
Apollo Hotel Amsterdam
Interior Design
Our hotel enjoys a rich history. The design and interior of the hotel tell their stories today. The inspiration for the new look and feel of the hotel comes from the various transformations which the hotel has experienced.
In the 1920s, the Apollo Pavilion was built as a guest residence for the 1928 Olympic Games in Amsterdam. In 1961, the Apollo Pavilion expanded to become the Apollo Hotel. The hall which was once used as an Olympic sports hall is still located next to us: The Apollo Hall. The history of the Olympic Games can be seen in the wall behind the reception desk. This wall is covered with an artwork of tiles: a deconstruction of the original poster of the 1928 Olympic Games in Amsterdam. And there are white lines running across the floor in the lobby; these represent the Olympic starting lines.
New Luxury Eclecticism
The interior has been designed with the style of 'new luxury eclecticism' in mind – an exciting combination of materials from the 1950s and 1970s with the colours of the 1960s. We have combined luxury Italian marbles with various handmade wallpapers and custom-made carpets. The finishing touch is the eccentric furniture in golden hues which brings Apollo Hotel Amsterdam back to its vibrant glory days of the 1970s.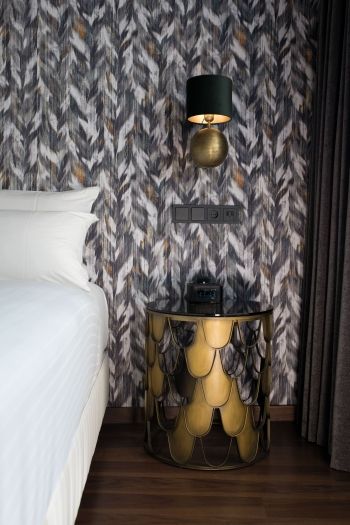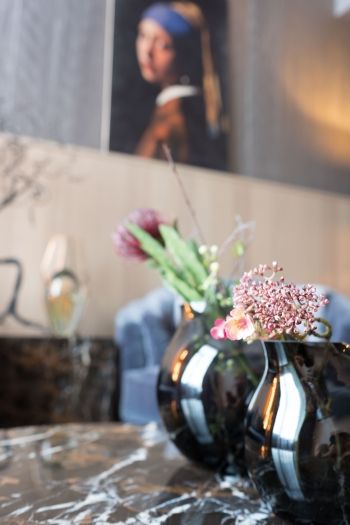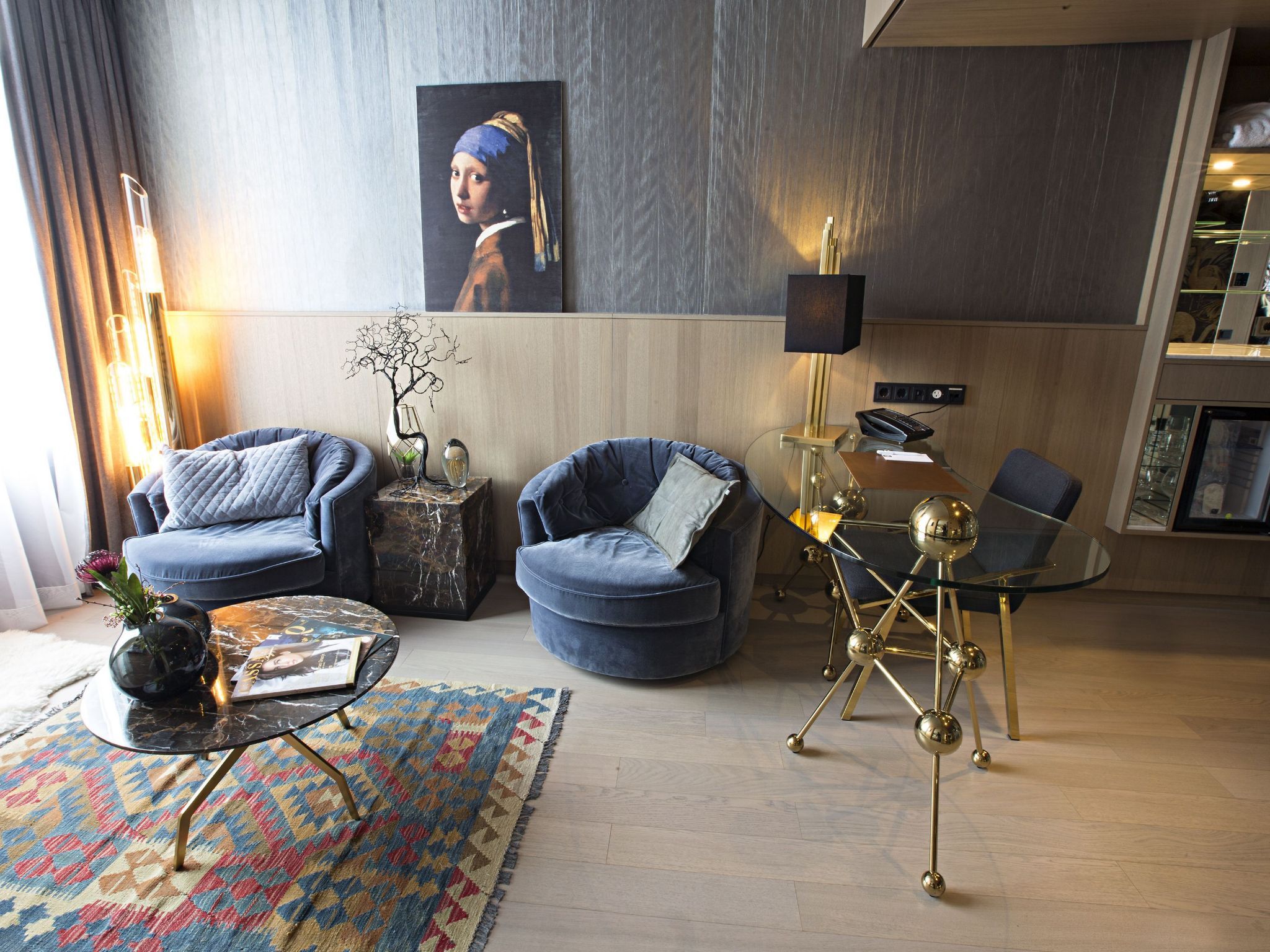 Living Room by Bodon
The Living Room is a lounge with several seating areas. All guests are welcome here to enjoy breakfast, have meetings or to relax after a long day in Amsterdam. Our coffee bar serves Illy coffee and French sweets from the patisserie. The Living Room's eye-catcher is our restored marble butcher's display case which presents the macaroons, croissants and cakes from the patisserie.
We also serve a luxurious French Afternoon Tea.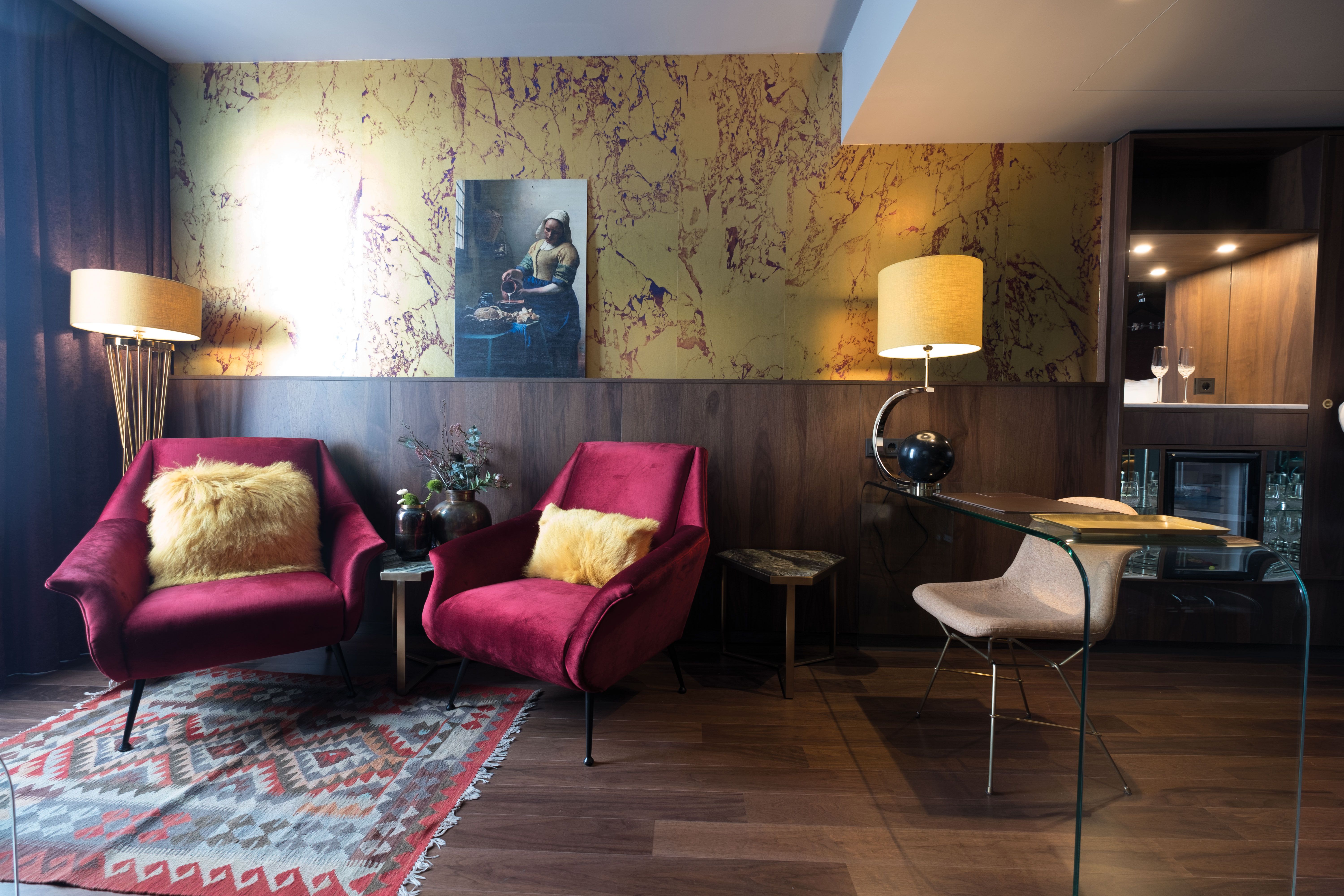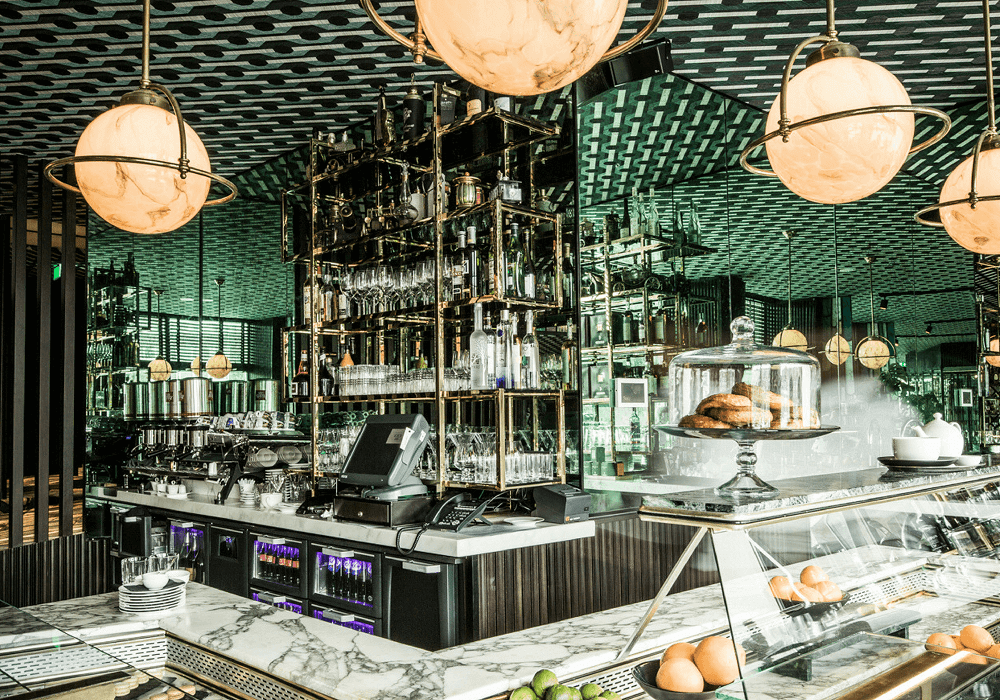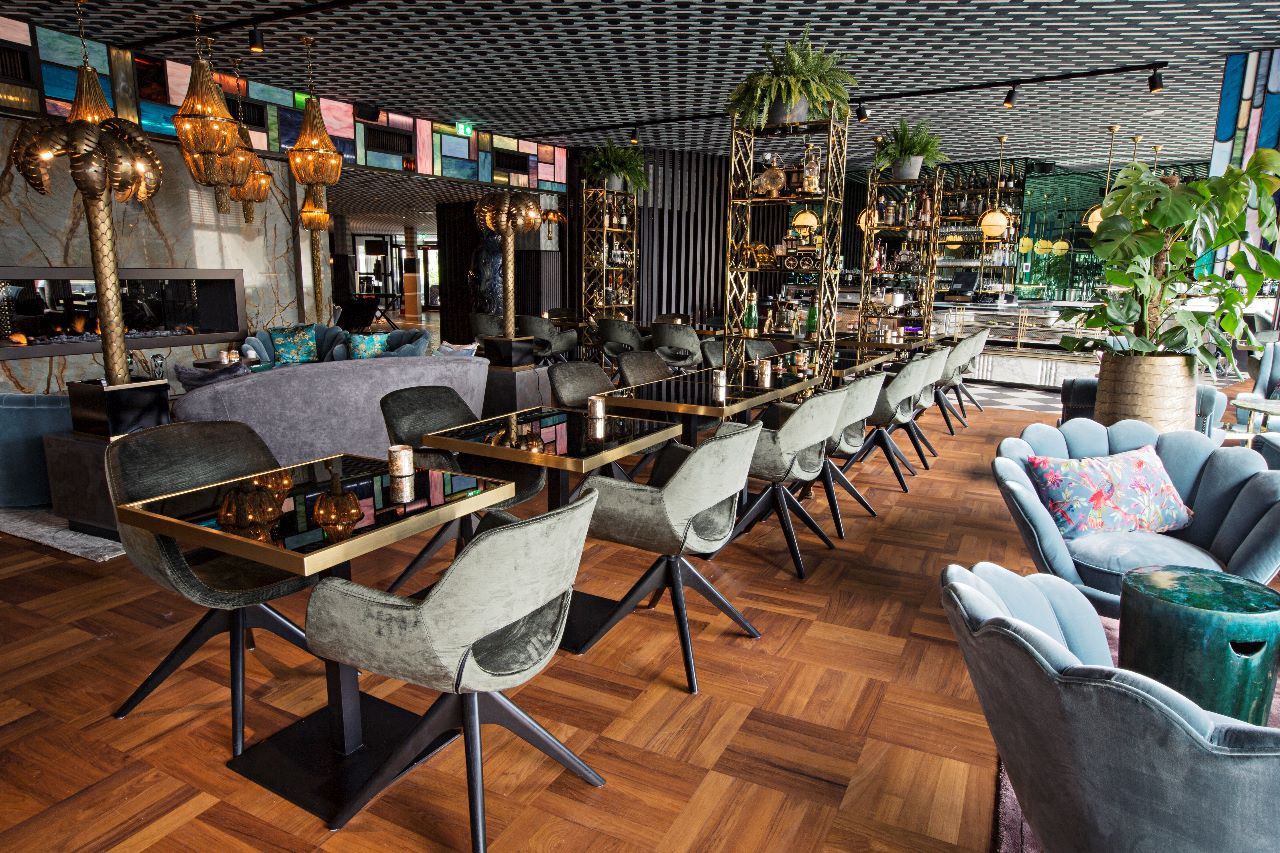 Bodon, La Grande Brasserie
The Living Room and Bodon are separated by an impressive glass wine cabinet. This is where Bodon begins, La Grande Brasserie. An authentic French kitchen with a surprising interior. Have a look around: you will find special items everywhere. The room has 8 different floor patterns in various tones. You will find old Tiffany glass ceilings and special wallpaper patterns. This combination gives the unique impression that you are in a kaleidoscope.